The 1970's was an extremely difficult period for the Swiss watchmaking industry. During that decade, the cut-throat competition of Japanese quartz watches forced the Swiss to carefully review their watches - both from a design and production aspect.
Patek Philippe's management had foreseen the need for change. It was necessary to refresh the "cliché" of the brand, by extending the range of products to more modern models.
The new model, a steel sports and elegant watch for dynamic men called Nautilus, was designed in 1972. Nautilus was born from a sketch on a napkin in a Basel restaurant by visionary watch designer, Gerald Genta.
The name itself was an excellent choice, the symbolic reference to the Undersea Adventures of Captain Nemo based on the novel by Jules Verne "Twenty Thousand Leagues Under the Sea".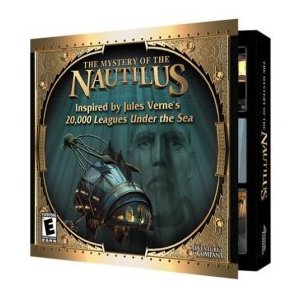 (Image source: the Internet)
The watch was named Nautilus because the shape of its case recalled the porthole of old transatlantic liners. It clearly stated the ambitions and expectations of reliability that engineers from Patek Philippe had foreseen for this watch, even in extreme conditions.
It is interesting to note that, just as the Nautilus, another model designed by Gerald Genta in 1968 with an innovative and distinctive shape, the Royal Oak from Audemars Piguet, had the same difficulty in establishing itself at the outset.
Unfortunately, the original Nautilus was a model which was too modern for it's time. With 42mm diameter, it was just too large. It clearly shocked the public acustomed to the new wave of slim line watches. Its' time was yet to come. Thanks to Pateks' refusal to accept the 70s and the 80s as reality, as well as Genta's stunning design, forty years later the Nautilus is one of the most recognizable and iconic watches in the entire Patek range.
The 'king of early 2000's ' is ideally suited for a gentleman looking for a practical, not over the top size watch, this holy grail Nautilus would equally suit anyone looking for unisex size model.