28th September - Book Review: Longitude
22nd September - Helvetia, here we come!
20th September - Book Review: 'PloProf'
16th September - Action from Stuttgart
15th September - Introducing the Newsletter Archive
14th September - Book Review: Omega Watches - by John Goldberger
12th September - Past the Point of No Return
9th September - Tool of the Week: Elma Ultrasonic Cleaning Machine
8th September - Apprentice betrayed and let down
6th September - From Apprentice Corner: Week in Review
2nd September - From Apprentice Corner: Could this be the finest watch you'll ever own?
28th September
***Book Review
Longitude: The True Story of a Lone Genius Who Solved the Greatest Scientific Problem of His Time, By Dava Sobel
Longitude, written by Dava Sobel, tells the story of John Harrison, an inventor of the highest magnitude who spent over 40 years feverishly devoted to solving the greatest scientific problem of his time.
The book has been adapted into a TV series, won the British Book of the Year in 1997, as well as many other awards. So much praise has been heaped on this book that I needn't add to the chorus, but I feel it necessary to give the book a brief introduction for those that might not have heard of it.
In the days long before GPS, sailors used a technique known as 'dead reckoning' to figure out their position, wherein sailors would calculate their position at sea using a known previous position and advancing that position based on estimated speed and direction. With wind, tides, imperfect measuring instruments and a whole range of other variables affecting the calculation, what could possibly go wrong?
A lot did, and often. Even after improvements in celestial methods that helped determine longitude, the problem persisted. The most accurate lunar tables still had errors (errors which compounded based on your position on Earth) and they relied on cooperative weather to be of any use at all. One degree of longitude equals approximately 111 kilometres; the slightest error in calculation meant the difference between running aground or perhaps never seeing land again!
The costs to the seafaring nations were enormous. Precious cargo and thousands of lives were lost. The British, French and Spanish governments offered enormous rewards for any one person able to resolve the problem, but most laboured in vain. Many of the greatest clockmakers and scientists ranging from Galileo to Edmond Halley gave it a shot. Isaac Newton implied that the dilemma was unlikely to be resolved by mechanical means. The fact that one man was able to satisfactorily resolve the problem with his incredible marine chronometer is hard to fathom.
The trials and tribulations of John Harrison, the competing designs and the plots of the sailors that so desperately needed a resolution to the problem are beautifully documented in Longitude - Dava Sobel is one of the finest science writers on the planet. I won't comment too much on her extraordinary science writing ability but suffice to say that you won't be left perplexed by any concepts at any point and will be enthralled throughout.
Of particular relevance, the Australian National Maritime Museum in Sydney has an exhibition on now titled Ships, Clocks and Stars, featuring many navigational instruments used back in the day, replicas of John Harrison's early clocks and his original H-4 watch - the very watch that practically solved the problem once and for all. The exhibition finishes on the 30th of October so you'd best get in quick!
www.anmm.gov.au/Whats-On/Exhibitions/On-Now/Ships-Clocks-Stars
22nd September
***Helvetia, here we come!
On Sunday afternoon we crossed the German-Swiss border near Schaffhaussen, the home town of IWC.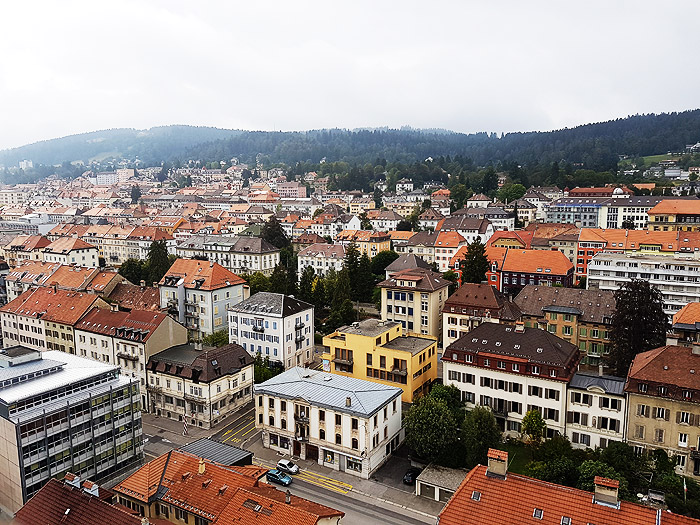 The wide, no-speed limit German autobahns were behind us, and the narrow country roads of Jura led us slowly to Zurich then further south to La Chaux-de-Fonds, the hearth of Swiss horology. We were on the mission: to visit three second-hand precision machinery dealers who specialize in watchmaking.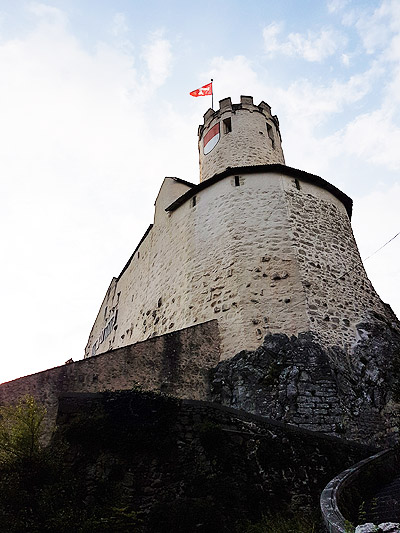 Before I go any further: while Switzerland and Germany are neighbours and while German is one of 3 languages officially spoken in Switzerland, there is a huge distinction between the two countries and their citizens. I am not going to sugar coat it: I like dealing with Germans, and I absolutely despise the ever-present Swiss corporate arrogance. The Swiss simply lack the humbleness of the Japanese, the flamboyance of southerners, the openness and warmth of eastern Europeans, the American loudness, the curiosity of Scandinavians or, dare I say it, the quirky, self-mocking English sophistication. They cannot be impressed, bought or excited. Swiss don't smile.
Doing business with the Swiss is never a mutually beneficial - from the moment you step on their soil, it is painfully obvious that your presence will be only tolerated for as long as you are happy to pay ridiculously overinflated prices. And their cuisine just sucks: too greasy, too heavy.
Luckily, the small Swiss second-hand dealers are refreshingly different from the large corporations so despite my prejudice, and despite the fact that most of them only speak French, we do get along well. But the truth is simple: like it or not, La Chaux-de-Fonds is the epicentre of the world of watchmaking and if you are to buy a precision second-hand tool, this is the place to look for one.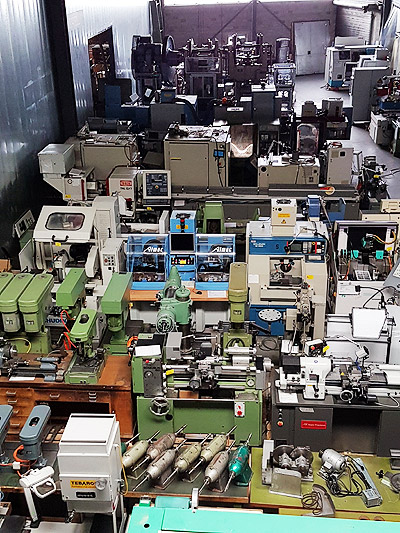 When watch corporations acquire new production lines, the old equipment is on-sold to second hand dealers. The business is still done in secrecy, strictly guarded from newcomers, conducted by third, fifth or seventh generation of family members. In a city of 35,000 where 20 percent of the population directly work in the watch industry, everyone knows everyone. In just a couple of hours, we've heard all the current gossip: who is hiring and who is firing, who is expanding the manufacturing capacity and who is selling the equipment due to overstock of watches. In a radius of just 5 kilometres, we'd seen the production facilities of 20 brand names. What amazed us, once again, is how closely those 'brands' are interconnected and how closely they rely on each other and their suppliers.
What we call 'in-house' production is more (as Josh said) an intricate web of incestuous relations. Many own shares in each other's businesses, they sit on each other's boards, use the same highly specialized component makers, the same raw material and operate the same parts production machines. And when appropriate, are happy to stab each other in the back.
We saw machines which were 'still hot' just pulled out of production and those that had been sitting in storerooms for 50 years, never to be sold. And the variety and quantity of stock on offer is simply amazing. "This one came from xxxx and here is the one from xxxx factory. Would you like the workbench from xxxx? We just got delivery of eight." We saw a row of 50 gear cutters (hobbing machines) and another row of 50 cam operated lathes. This was the very equipment used to manufacture parts for your 1970s Omega Speedmaster or Rolex Submariner, Longines and Zenith.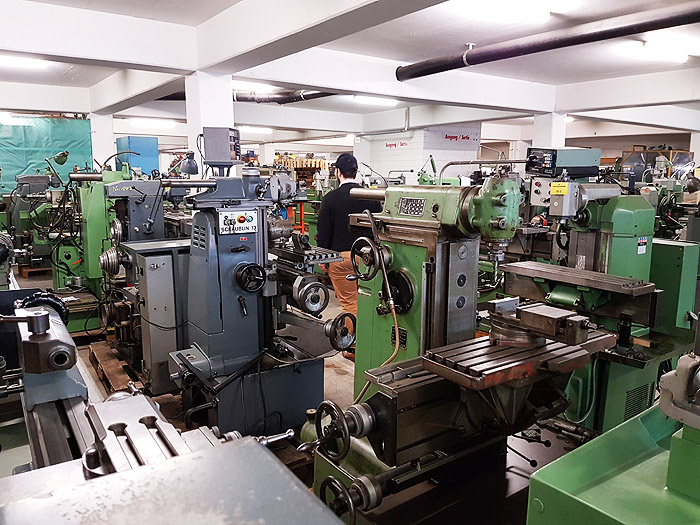 Unfortunately, most of them were highly customized, were missing crucial tools or simply were too complex to operate. Or just too heavy or way overpriced. But all of them are still amazingly precise, and when restored would outperform modern CNC machines. Swiss don't throw anything away and you can get anything you want, if you have enough money.
After a couple of days of roaming and seeing thousands of machines, we'd got a fairly good idea what we could use in rebelde production. But we were not in hurry to part with our hard earned cash. We were there to build relationships and make ourselves known as future customers. More detailed report will follow, including some very exciting photos!
On Tuesday, we decided to visit a company specialising in a very specific area of watchmaking. As much as I would love to, I cannot disclose their name. Let me just say that they produce components so crucial to a watch that even the most prestigious brands are dependent on their supply. Without them there will be no Swiss watches. Now, I have to admit that I was not aware of their importance. If I was, I probably wouldn't have bothered to call. But we were 'in the area' and they actually sell a machine which produces that crucial component, so we had nothing to lose.
The moment we arrived in front of their building I knew that we had actually made a mistake. But it was too late to turn back - so we bravely stepped in.
Even today, 24 hours later, I still can't figure out what really happened.
The recollection of events is so incoherent - like the recollection of a boxer who was knocked out in the first blow, waking up the next day in hospital.
First, we watched the 20 minute corporate video, probably directed by some Hollywood director. The message was simple: our host was in the watch business before Rolex and before Lange and before anyone else. The business is privately owned, which is cool, but as the only supplier of the most critical components, they enjoy their own status so much that no amount of money can buy their independence. Yes, they do have a machine to sell to us (although they never sold one to Australia or Africa) but they really don't see the reason why we would want one.
When I was finally allowed to speak, I pointed out that we'd done our homework. We know that we can afford their machine - while we do come from Australia, the money is not an issue. Quickly Josh took over: he clearly explained that we understand their manufacturing technology and that we don't think it is rocket science. We can be trained and we are looking for a partnership. While the machine itself is impressive, both of us confidently concluded that the machine will be outdated eventually, and that we will be investing in a 'niche of the niche' so the resale value of their machine is zero - and that is zero in any currency.
Our host agreed. Fine, if we insist, the machine can be ours for $300,000. However, the contract of sale will include a clause which stipulates that we will be trained to operate the machine but we will not be trained to actually make components; the machine itself will be supplied with no tools, therefore it would be our job to work out who the tool suppliers are and which material to use to produce components. Roughly, if we are clever enough, in 20 years we'll be making that critical component 'down under'.
In my books, this sounded like an insult. The time came to shake hands and thank our host for the opportunity to learn more about corporate Swissness. To keep the record straight: on the way out we got two Swiss chocolates wrapped in company colours. But the aftertaste is still bitter.
The good news is that a number of small independent watchmakers in both Germany and Switzerland are working hard and investing heavily in watchmaking technology. In 5 or 10 years from now, there will be other players in the field. No one stays on the top forever, and often an underdog comes with a revolutionary or cost effective solution and solves the 'unsolvable' problem.
rebelde is not in a hurry, and right now, we already have so much on our plate to keep us busy for years to come. However, after this meeting, we clearly defined our priorities: we will be doing business only with suppliers who see us as equal and who understand and respect our mission. rebelde will bow down to none!
[to be continued...]
20th September
***Book Review: 'PloProf' by Jon Wallis
From Apprentice Corner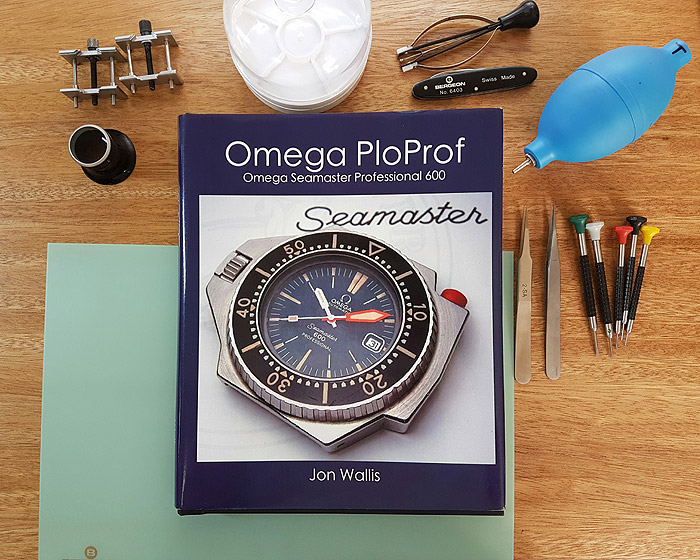 This week I'm reviewing 'PloProf', a book about the Omega Seamaster Professional 600 written by Jon Wallis, custodian of the deskdivers.com horological site and contributor to the Omega Lifetime magazine.
I should say from the onset that I'd never really given this watch the time of day it deserves. I'd seen it before, of course, but in my arrogance I'd simply dismissed it as something of a novelty hidden in the ranks of Omega's diverse Seamaster range.
I usually choose all the books I review, but it was Nick who recommended this one, perhaps wanting to shake things up a bit. I hesitantly agreed, not quite knowing if I'd be able to focus on this book for more than a minute or two - getting through a book with over 150 pages solely devoted to one watch seemed like an exercise in tedium.
By chance alone, the very first page that I opened the book onto just happened to feature one of Omega's advertising pieces that accompanied the watch when it first launched. It read: "It may not look pretty on the surface, but deep down it's beautiful". As I was to find out, this description is an apt one.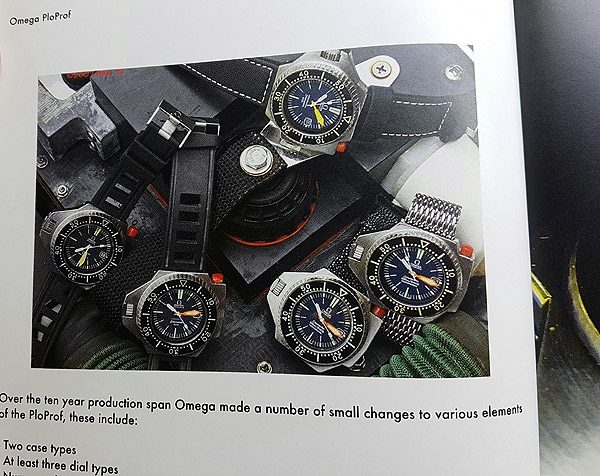 Launched over 40 years ago, the PloProf was developed in tandem by French offshore salvage company COMEX and the legendary explorer, conservationist, filmmaker, innovator, photographer, author, naval officer, oceanographer and hero of mine (phew!) Jacques Cousteau.
Omega had already been to the moon and back, but the underwater world - an environment far more hostile to timepieces - remained to be conquered. Divers of the day had their own specific needs and no watch existed that was up to the task. The PloProf was born purely out of necessity. The book explores, in great detail, these requirements and how they helped to form the PloProf.
That it was made for a very specific purpose should be immediately clear. The PloProf is perhaps the most distinguishable watch of all - it simply can't be mistaken for any other. Its features immediately capture the eye, but require explanation. Justification, even.
When I first saw the red button I thought it was a helium escape valve, similar to those found on the Rolex Sea-Dwellers and Omega Seamasters. In fact, when pressed it unlocks the bezel, allowing it to be rotated. It turns out the watch has no need for an escape valve - its integrated insulation easily able to protect the watch from harm when plunging into and coming back from the deep dark depths. This, along with the bright orange minute hand, dial colour, strap, winding crown and other features are all explained and rationalised by the author. There are even disassembly guides for any watchmaker brave enough to try and pull it apart.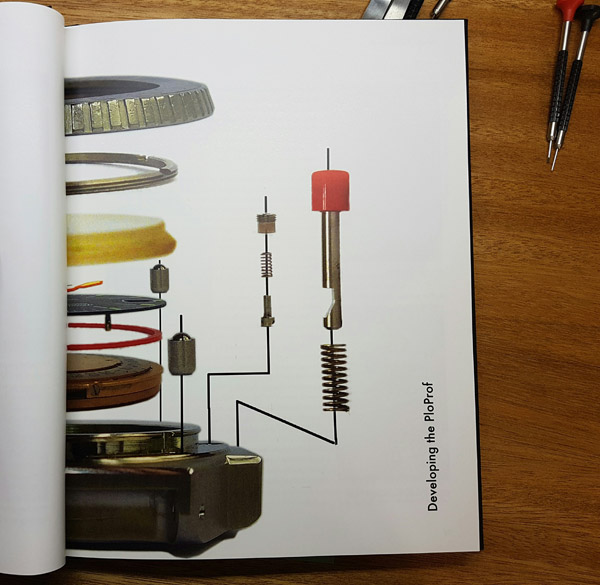 On paper, the PloProf should be an absolute winner: it's a watch with a unique shape, great movement, incredibly tough, limited in quantity and it has a story behind that's hard to beat. It still, however, remains a watch possessed by a brave few - those that are actually divers. Anyone confident enough to take a plunge to such depths surely pays no mind to others, but it hasn't yet found a strong following ashore. Many people, like my former self, cast it off as an oddity. It wasn't made to be worn above the surface, they say. But who's to say it can't be? If you've got a wrist large enough to wear it comfortably, the author of 'PloProf' with his enthusiastic and persuasive manner, has convinced me that it's a very fine choice.
The book is lavishly illustrated and covers almost every conceivable topic related to the watch.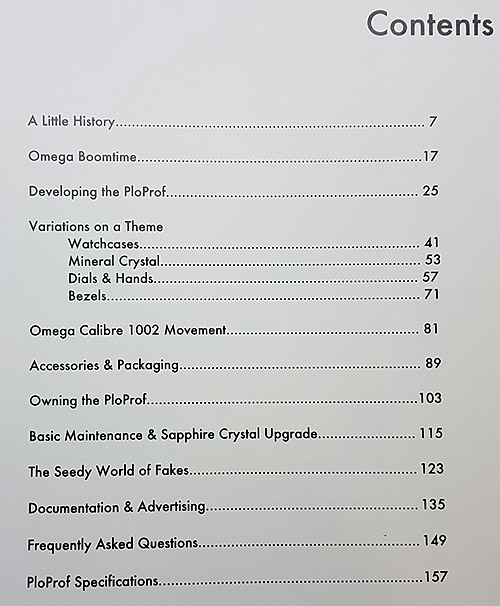 Even if you never intend on owning a PloProf, a true watch fanatic might still find value in this book. The story of its development, the competing designs and the impact it had on the watch world is one that would surely interest them. It's a watch worth knowing about.
16th September
***Action from Stuttgart
We knew pretty much what to expect: action and more action, excitement, glamour.
We knew we'd be overwhelmed and completely blown away. Yet when Josh and I entered the foyer of Stuttgart's international machining fair yesterday we realized that we would leave the event irreversibly changed forever.
AMB is the third largest machining event in the world. Over 1,500 exhibitors are spread through 9 massive halls, all keen to showcase their latest machinery, measuring equipment, tools and materials, the cutting edge technology, production robots and, simply, their market dominance and engineering superiority.
One can watch as many youtube videos as they like, but only when you actually see the action for REAL can you begin to comprehend and appreciate what mechanical engineering is all about. Standing next to a CNC lathe the size of a semitrailer machining 2,500kg steel while it's been flicked around on 5 axis and carved as if it is a piece of Swiss cheese is nothing but the utmost humbling experience.
The roaring sound of the tool digging into the material, flying blue steel chips, waterfalls of pressurized coolant - yet no vibration! Just millions of lines of code being executed with incredible precision.
In large, the event goes way beyond showcasing just individual corporations and makers - it showcases our ability, as humans, to overcome some of the most intriguing challenges. And as designers and builders, we humans came a very long way.
You may wonder what made Josh and I travel around the world to attend the fair.
To put it simply: we are here to learn. The AMB is an opportunity to see all the machinery we've been dreaming about since we've decided to get into watchmaking. We wanted to get the priceless first hand experience, to see the equipment in action, but also to meet the makers who built them.
To hear their story, to find out what made them excited and motivated enough to invest their resources in the watchmaking industry. And then to see if we can become part of their success by planting a small seed of horology somewhere on the other side of globe.
"So where are you from? Australia? AUSTRALIA? We didn't know there are watchmakers in Australia! Seriously??"
This was the most common reaction once we'd explained who we are and what we want to do. The technological and cultural shock was genuinely suffered by both parties, which made every introduction a unique and memorable event. But after the initial shock, and hearing the rebelde story, almost all equipment makers we've talked to were more than happy to share their story too.
And to see how they could possibly help us, or at least to point us in the right direction.
The common denominator was the same: the piece of equipment that was in front of us was developed over decades of painstaking work, sacrifices of more than one generation of engineers, featuring incredibly advanced technology. We wanted to know everything. "So who uses our mills? Rolex, of course. And Lange. Yes, IWC, and Breitling. Who else? Cartier..."
The names were not mentioned as marketing points but as proof of longstanding relationships.
We've met not only machine makers, but those who make machines so they can make their own watch prototypes. This handful of makers are the Formula 1 of machining.
They not only brought the complete mills and lathes, but pulled them apart, so anyone can check the true rotation of spindles, and the way tools are held so it can cut metal with 0.1 of micron tolerance. These makers would not just sell you a ready-made machine, but would make one specifically to meet your production requirements.
For us, this was a world we didn't even know existed.
To be honest, some of our favourite Swiss pieces of equipment - those we were prepared to sacrifice our lifetime savings for - left us underimpressed.
We felt that we simply could not justify such an investment. We felt that something was not quite transparent and therefore we've simply moved on. Yet at the same time we've found hidden gems, like the Citizen R-4 lathe which looked far superior to some of their Swiss counterparts, more robust and more user-friendly. The R04 is now on our most wanted list and Josh and I feel that this is a piece of equipment we can learn how to use in 2-3 month's time, allowing us to produce the first in-house screws and winding stems, and later more complex parts like sliding pinions.
Of course, after talking to engineers and even machinists who operate watchmaking machinery, it has become clear that the machine itself is just one of the segments in the production process. Having the right tooling, measuring equipment and correct raw material was equally important. Not to mention readiness to put months into the trial and error phase. As strange as it may sound, most watchmaking technical materials and alloys are still the best kept secret. It is obvious that in order to make your own parts you need to cooperate with someone who is already making those parts themselves, and that comes with a price tag.
We've met the kings of watchmaking mills: Wilemin and Macodel. We told them that we would be grateful for a photo opportunity and a catalogue because we would never be able to afford their mills (the basic 'naked' machine without any tooling starts at $700,000). But we got a very friendly handshake from their sales director and compliments for our efforts to travel so far just to say hello. We parted as friends.
Our final visit was to a German mill maker. I am not going to mention their name - not yet - but they are considered the Porsche of watchmaking machinery.
For an hour we listened to their story which was honest and stripped of any marketing pitch. And they listened to ours. While it was clear that we cannot afford Porsche, it was equally clear that Porsche was interested in a small rebel from down under. Immediately, on the spot, Josh was offered training - not only how to operate machine but training in their German factory in equipment maintenance, diagnostic and repair. They were interested in building a long term relationship and extended an offer for a factory tour.
To us, this was something worth the money and something worth sacrificing for.
To be continued...
15th September
***Introducing The Newsletter Archive
We often have requests from subscribers of this newsletter for old newsletters. Either so they can pass the information on to friends or for their own interest or research.
It also happens occasionally that an email can be missed, or one might be too busy that day to read it.
We have a solution: from today we will post up all our newsletters to an archive page on our website.
It will be a great way to stay up to date with the newsletters. Even if you're having temporary issues with your emails you can still keep up to date with all our news.
Why not bookmark the link or create a shortcut so you can always have the latest information and news at your fingertips?
***We have had a very exciting delivery here at rebelde HQ: the long-awaited rebelde caps have arrived!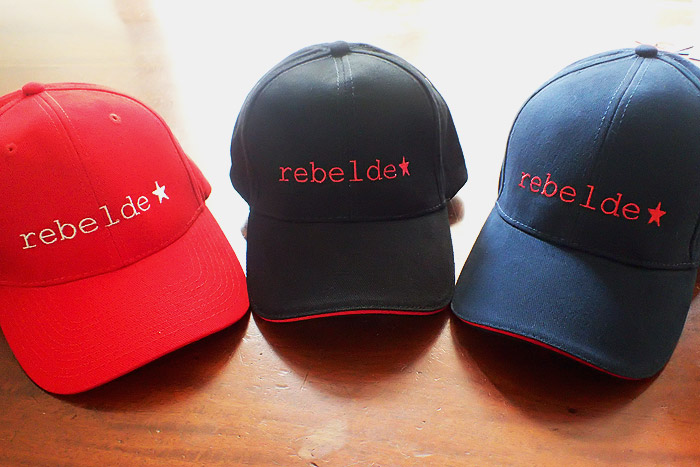 There is a choice of three colours: red, black and navy. All are priced at $25.
We can also ship these for $10, Australia-wide.
All the proceeds from these caps will go straight back into helping take the next step with the rebelde project; investing in all the new tools and machinery we will need to buy in order to get our new Northern Beaches workshop off the ground.
Since our announcement of the acquirement of the new unit, we have been inundated with words of support and the encouragement. Thank you so much for this support and taking the time to get in touch with us.
The first caps have already left the office and are causing much excitement for their new owners. We can take credit card so make sure you don't miss out!
Get your order in today at josh@clockmaker.com.au or call 02 9232 0500.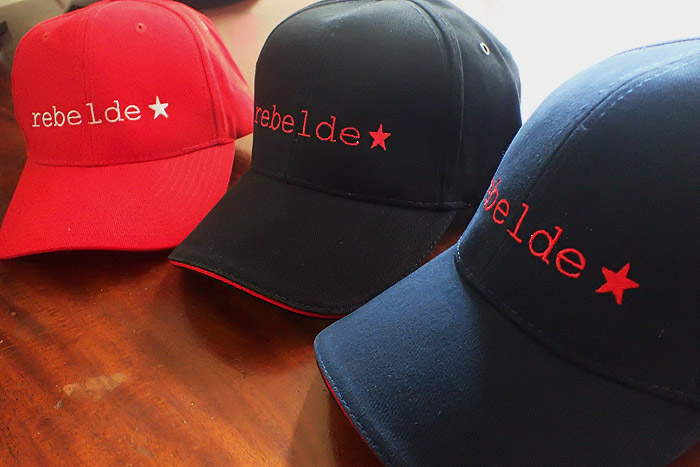 12th September
***Book Review: Omega Watches - by John Goldberger
Apprentice Corner
This week, I'm reviewing 'Omega Watches' by John Goldberger. The book is a simple one - the title says it all really. There's no story to be had. Over 240 watches are featured, each with their own page spread accompanied by a short description. If you're looking for the history behind the brand and pieces you'll have to look elsewhere.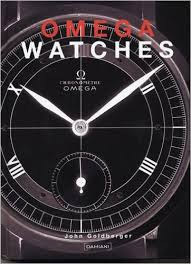 Then what makes it so special?: The author himself.
John Goldberger is an author of five books on watches and one of the most accomplished watch collectors on the planet. In fact, I'm at a loss to think of any other on his level.
He's been at it for over 40 years now and has established himself as the go-to guy for the experts themselves. There are precious few people with a watch-IQ that even remotely comes close to his.
Extraordinary effort went into the curation of the beautiful photos used; all watches shown are from private collections, many from the collection of Mr. Goldberger himself. Some pieces are so rare they aren't even in the Omega museum.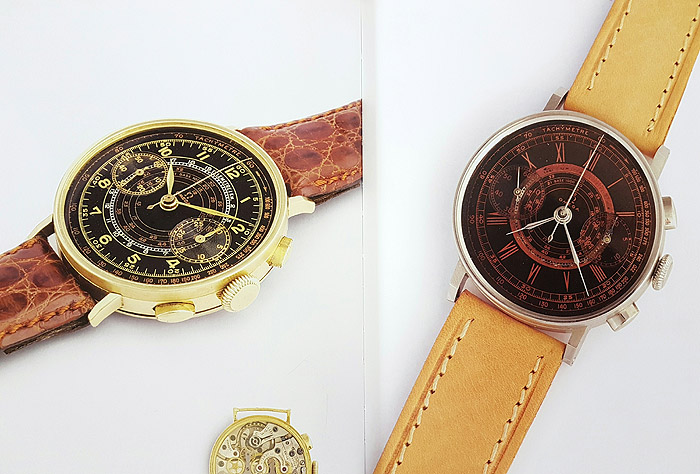 (Early chronographs: the Ref. OJ2393 and CK2393)
The pieces featured are diverse yet focused: pocket watches, Seamasters, Constellations, Speedmasters and everything in between are presented, but the author has selected only the finest examples from each category.
I find the omission of the Omega 30I - the first tourbillon wristwatch - rather odd, but what I'd remove to make space for it is a hard question indeed, such is the high quality of the curation.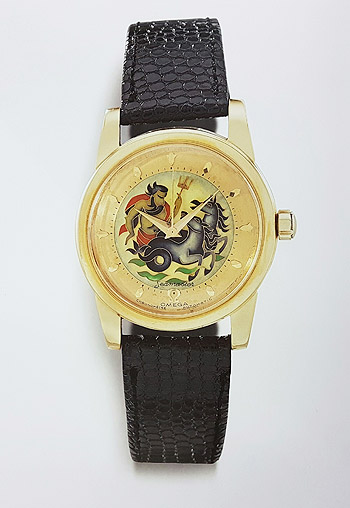 (Seamaster Ref. OT2520 with Neptune Chariot enamelled dial)
The book is an essential addition to any Omega enthusiast's collection. It'll almost certainly find a permanent home on your coffee table or desk as you continue to flick through it over many years.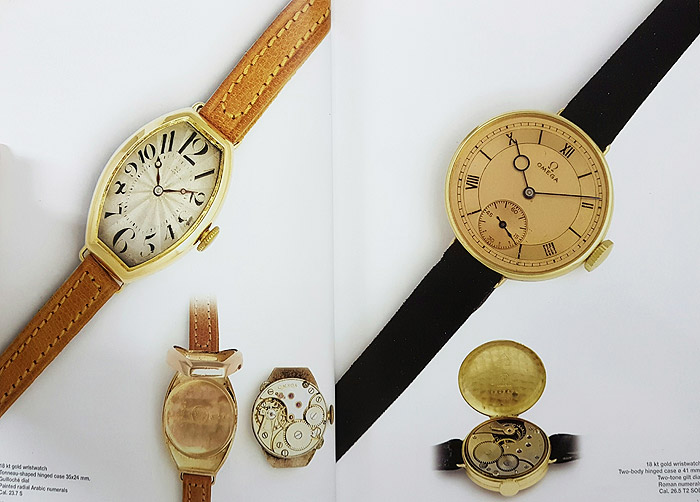 (Two of Omega's earliest, most adventurous designs: a tonneau shaped + circle watch)
A quick search online for the book leads to some very expensive listings ($477 on Amazon). The book was produced in limited numbers and books of this nature tend to be quite pricey so this isn't surprising. There appears to be a copy on abebooks.com for under $100 but you'd be wise to first ask to seller if it's an English version as the book was also published in Italian (John Goldberger's mother language).
12th September
***Past the Point of No Return
Some of you surely remember an email that was sent about 6 months ago that was titled 'The Point of No Return'. It was about the decision to acquire a very fine piece of machinery which will allow us to manufacture some extremely delicate watch parts. A major investment, a venture into a completely new field of micro engineering without any real understanding of how such a piece of machinery will be operated and how long it would take to learn how to use it. A leap of faith.
Many responded with letters of support but a cautious few pointed out the obvious. Even if I'm able to acquire such equipment (let alone being able to afford it) where would I place it? In other words, such piece of equipment would be simply too large to be fitted in our office. Not to mention that it would require a 3 phase electricity outlet, extremely rigid concrete floor, air conditioned environment, a compressor, coolant pumps and fluids and a secure operational environment.
To put it simply, before I can even dream of such a machine I would need to acquire an adequate industrial unit, which will be transformed into a proper machining workshop.
The realisation was painful. But I had no choice. To cut a long story short, after a few months of searching for suitable industrial units I am happy to report that, as of last week, we are proud owners of what we call the rebelde Northern Beaches Horological Workshop.
Yes, it is a fancy word for premises which require a complete strip down and refitting but we are very proud of the fact that in just a few weeks we will commence the building works.
And hopefully by February/March next year our workshop will be ready to see the first piece of CNC equipment moving in. Yes, this job will require a lot of man power but as said before, we have no other option but to keep going forward.
One thing that we're very proud of is that we will be taking on the full financial risk and so there will no pressure from a third party for us to start making a profit immediately. A project like this cannot be embarked on under pressure so we will at least have the liberty to grow at our own pace.
9th September
Tool of the Week: Elma Ultrasonic Cleaning Machine
***Apprentice Corner
There's been a lot of talk recently about all the manufacturing machinery we're acquiring for the rebelde project. But as it continues to grow and we prepare for the first batch of servicing to come to us in two years time, we're also slowly improving our servicing capabilities. This week's tool is, once again, not really a 'tool', but rather a serious piece of machinery that will help us provide the highest level of service to our loyal customers, whilst making our lives a whole lot easier.
Repairing watches is a very time consuming process and though it has served Nick, and its previous owner before him, well for over 30 years, our old cleaning machine has begun to show its age. One must sit by the cleaning machine for the duration of the process to regulate the speed, manually moving the cleaning basket between stages before drying it at the end.
It does the job, and does it well, but the machine can be a bit precarious to use and our time could be better spent elsewhere.
Shipped all the way from Germany, the Elma Ultrasonic cleaning machine has been "going to arrive next week" for the last few months. It was on its way before I even started and I was beginning to think it would never get here.
Every step of the process, including drying, can be individually regulated and is performed automatically by the machine. Short of it gathering up the pieces, cleaning them and then placing them back on the bench for you, it does everything one could ever ask for from a watch cleaning machine. Used by all the large Swiss brand manufacturers, this is the pinnacle of cleaning equipment.
That said, it isn't the machine itself that cleans the parts, but the solution. Luckily, the hard work on that front has been done for us as well. The cleaning solution must be of a very particular composition in order to effectively strip the various lubricants and grime that attaches to watch mechanisms.
We buy our solution from Chemwell, a Melbourne based company that has been producing cleaning products for kitchen, automotive, watchmaking and other industries for over 25 years. Though they produced nearly 900 litres of watch cleaning solutions last year, only 5% of their business is for the watchmaking trade. We're very grateful for their service – acquiring watch-specific cleaning liquids can be a bit of a hassle, especially here in Australia.
So once again, we're here to serve you, our loyal rebelde comrades. This is another snippet of our excitement and preparation of the servicing for the 450+ rebelde watches that are now with their owners. We can't wait.
8th September
***Apprentice betrayed and let down
One thing I hate is when politics interferes with watchmaking. The two should be kept as far apart as possible and both parties should mind their own business. We let politicians do whatever they are good at and we focus on making watches.
However, yesterday, we felt the full blast of an unfulfilled promise made by the Government.
When I saw the look of disbelief on Tyler's face while reading that letter, I knew that something was not quite right. The offer of a $20,000 loan, promised to him when he signed up for the apprenticeship only 3 months ago, was simply withdrawn.
The loan was supposed to help him get through the hardship of working at minimum wage while learning the trade, to assist him with accommodation, and if anything was left of it after 3 years, to assist him with acquisition of some very basic watchmaking tools.
$128 per week is not a huge amount - and please do remember - this is not a gift, but money to be repaid back to the Government. But the Government changed its mind.
"The Department of Industry have advised your application for the Trade Support Loan has not been approved as they have removed the Watch and Clockmaker Occupational Outcome from the official National Skills Needs List."
There is really not a long queue of smart young people lining up to take on these apprenticeships. Especially not who already have a university degree and who could easily find a better paid job. According to Sydney TAFE, there are only 12 watchmaker apprentices in the entire of Australia who will commence the course next year. But the Government concluded loud and clear, in black and white, that in Australia watchmaking skills are not needed. The young people keen to develop the finest of all mechanical micro engineering skills are simply not wanted.
As said before, I mind my own business and I don't take sides in politics. But it is obvious that all the fancy talk about the "smart nation" we hear today are just empty words. In reality, the Abbot-Turnbull Government has cut more than $2.8 billion from skills and training and that cut just hit my business, today, right now, in very nasty way.
Tyler had been counting on that money. It was firmly promised to him. I have no doubt that he would have taken up watchmaking even if the Government hadn't made that offer, but the fact is, his faith in watchmaking has now been tested. And the fact is, I will be the one who is going to have to explain to him that he cannot count on the Government to help him become a watchmaker.
In a way, this could be good thing. Figuring out very early on in your career that you can only count on your own strength, determination and perseverance will make you tough and resilient. After all it is not the government's job to turn you into a rebel; when someone kicks you in the guts, you pick yourself up and kick back.
"If you can't fly then run, if you can't run then walk, if you can't walk then crawl, but whatever you do you have to keep moving forward", said Martin Luther King Jr. Why? Because making your mark on the world of horology is bloody hard. If it was easy, everybody would do it.
6th September
***From Apprentice Corner: Week in Review
Today I'm talking about watches of the non-circular kind and why I think they're the coolest of all. This is not a book review, but some of the pictures used come from the "The Classic Watch" by Michael Balfour which is filled with many beautiful examples of oddly shaped watches. It's a fantastic book that chronicles the history of a range of brands and the classic pieces that were to define them early on.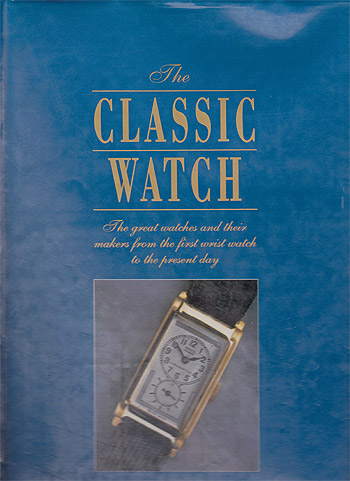 The days of a watch being an absolute necessity to stay organised throughout the day have long since sailed (though if you're anything like me, you feel lost without one). But a wristwatch has importance far beyond its ability to tell the time (preaching to the choir here, I know).
Though we're now constantly surrounded by devices that tell us the time, it's with this shift away from necessity that watches are becoming an ever more important way for people to make a statement and show off their personality.
In recent years, there has been an explosion in the variety of watches that attempt to satisfy a certain aesthetic, with crowdfunding campaigns abound trying to make the most minimal watch possible. There are literally watches out there with completely blank dials and no hands, while others attempt to produce a watch so bulky they make the Omega PloProf look like a woman's evening dress piece.
One trend that has yet to catch on is watches with asymmetrical and square/rectangular designs. The flourishing art deco scene in the 1920's and 1930's was the first time that many watch brands tried to break away from the traditionally circular case design. Designers experimented with lines and curves with no clear purpose in mind. Watches begun to emerge that were decidedly different from their predecessors.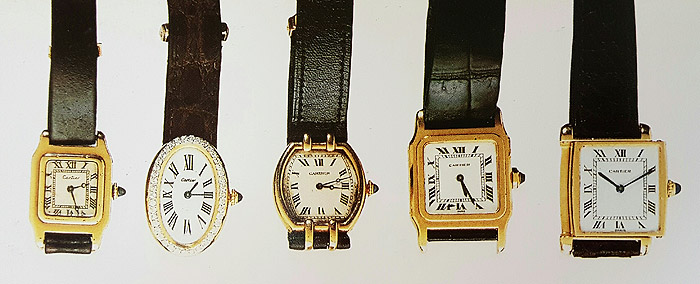 Photo from "The Classic Watch"
The entire watch became the focus, the strap itself considered an integral part of the design. Cases were shaped so as to accentuate the lines of the strap and merge it as part of the whole. No longer were watches simply utilitarian objects strapped to the wrist by any means necessary.
The odd shapes and smaller case sizes also posed a great engineering challenge. Not made simply for design's sake, they were an opportunity for the top companies to showcase their technical prowess; movements had to be redesigned so as to fit in a completely different housing while the individual parts had to be machined with more precision than ever before.
The rectangular Rolex Prince, my favourite watch of all, was to emerge in this period and was something of a sensation in its day.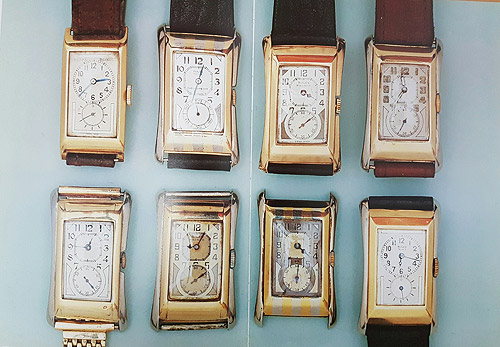 Photo from "The Classic Watch"
Many of the early Rolex Princes were certified chronometers and had a power reserve of over 2 days. How were such incredibly small, accurate and durable mechanisms produced in a time far before computer measuring equipment and CNC machines? I haven't a clue. It is in this question that lays the secret as to why collectors in the know really, really like them. They're undercover marvels. While the Prince and its ilk may look relatively simple in comparison to some of today's more complex pieces, I'd argue it's the equal of any of them. Seriously, as some of you might know, getting Nick to admit liking a watch is no easy task, but I was able to pry an admission from him when I pressed him on his opinion of the Prince!
(It's worth noting that the movements used in the early Prince were actually made by Aegler and Alpina Gruen, not Rolex. Long since defunct, they were two pioneering companies that produced calibres used by many companies, similar to ETA today, just much better.)
After World War II the popularity of the style began to wane with non-circular watches being few and far between. Patek Philippe, always unafraid of the avant-garde, was one of the few manufacture's to continue producing them, with the Reference 3412 designed by famed Swiss jeweller Gilbert Albert in 1961 being an amazing example.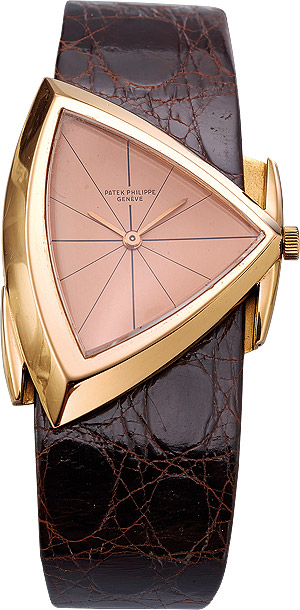 Patek Philippe 3412 - image courtesy of davideparmegiani.com
The watch is just so very different. The unusual shape and rose-coloured dial might lead one to think it's a woman's piece. Not so. It's a watch that exudes class to the highest degree. In my opinion, anyway.
An enormous amount of forethought and care usually goes into every watch purchase. It is part of what makes them so very special and treasured when received as a gift or inheritance. Not that I speak from experience, but I imagine that if one were to purchase a watch like the Rolex Prince or Patek 3412 it'd require a lot more consideration than usual. It's not a safe bet. A bold one, for sure, but are the chances it'll go well with one's getup? What will others think of it?
Or you might simply not give a flying what others think - the most admirable quality a watch collector can possibly possess, and something I try to emphasise every time I'm asked "what do you think of…?". On a purely anecdotal level, the most interesting collections I've seen have belonged to those that own such watches, the collectors indeed displaying an air of nonchalance towards the opinions of others.
Asymmetrical and rectangular watches are already popular amongst top collectors, but I'm still holding out for the day when they become prevalent amongst every day collectors.
Here's hoping more people start to think outside the circle.
2nd September
***From Apprentice Corner: Could this be the finest watch you'll ever own?
Though I've spent years and years looking at countless numbers of Tourbillons (my phone/laptop backgrounds both have pictures of them!) I'd never actually seen one in person until yesterday. And what a way to get started.
The Cartier Balon Bleu Flying Tourbillon is truly a sight to behold. It's a piece that stands at the very pinnacle of watchmaking, representing perfection down to the very last detail.
Further, it's a beautiful representation of just how far Cartier has come as a brand. For many decades, Cartier's focus was not on watches. Their watches were uninspired and failed to push the envelope in any meaningful way.
Not befitting of a brand whose rightful place is at the top. With the appointment of the brilliant Carole Forestier-Kasapi (one of the rare woman watchmakers) as the director of movement creation in 2005, Cartier has come back in a big way, producing a range of pieces that have been labelled instant classics. The Cartier Balon Bleu Flying Tourbillon is perhaps the finest example of this.
It stands shoulder to shoulder with the finest creations of other prestigious manufacturers like Patek Philippe and Vacheron Constantin. The design, movement and finish are second to none. It's a watch befitting royalty (a certain Duchess of Cambridge wears the non-tourbillon version of it), featuring a classic design merged with modern design sensibilities it shifts effortlessly across time periods; a piece that could have been worn a hundred years ago and forever after.
It bears the Poincon de Geneve (Geneva Seal), a mark of quality that only the highest quality watches bear and that to which every watchmaker aspires to acquire. Few manufacturers achieve the coveted seal, the stringent requirements eliminating all but the highest quality pieces.
Being more than just a cool looking feature, the flying tourbillon helps to improve shock resistance and timekeeping whilst doubling as the seconds hand, with the iconic Cartier 'C' nested on the carriage indicating the seconds.
The hand-finished manual wind 9452-MC movement contains 142 components and has a 50 hour power reserve. Visible through the clear back, one can spend hours staring at it without a single thought running through one's head, too captivated by the beauty and ingenuity of its mechanisms.
The dial is multi-layered, with a silver galvanic dial layered over a guilloche finished grid. The hands are a deep, uniform blue (as a result of the process of 'bluing', done by heating the metal), a signature of Cartier and an indicator of the highest level of craftsmanship.
The magic is all housed in a striking 46mm 18k solid rose gold case on a black alligator strap with an 18k gold double adjustable deployant buckle.
The Cartier Balon Bleu Flying Tourbillon is the holy grail of watches. Unsurpassable in quality, it'll be the finest watch you ever own and will take your collection to the next level.
Code: K4751
Cartier Balon Bleu Flying Tourbillon Ref W6920001>
New price: $144,000
Our price: $76,000
For more information, please see K4751

Watchmaker's FREE Mailing List: trusted by 6,000+ subscribers since 2001.

FACT: 35% of all watches offered for sale actually never reach this website - because they are sold to my existing customers and mailing list subscribers.
NEVER MISS A GREAT DEAL AGAIN!

From now on, you should be the first one to know. Whether you are looking for a TAG, Omega, Rolex, or Patek, you will be notified instantly whenever new stock arrives.